1559-1567 HIGH STREET
GLEN IRIS 3146
Spring is a chance to recharge and reset the rhythm of your days. Define your new routine by focusing on the activities you love, from slow-paced brunch at a nearby café, to a leisurely shop for flowers and fresh groceries, or an energising ride along Gardiners Creek Trail—Highpark Seasons has it all.
LOCAL AMENITIES
Start with morning coffee at Mr Tucci, a five-minute stroll from your front door.
RETAIL
Ten minutes' drive along High Street, find Melbourne's premier retailers, from the most stylish clothing and accessories to designer furniture.
There are endless reasons to fall in love with summer at Highpark Seasons and surrounding suburbs. Refresh with a run through nearby parks or a swim at Harold Holt Swim Centre. Enjoy lunch with friends on High Street, Armadale, and balmy nights walking the dog through the surrounding parks and ovals.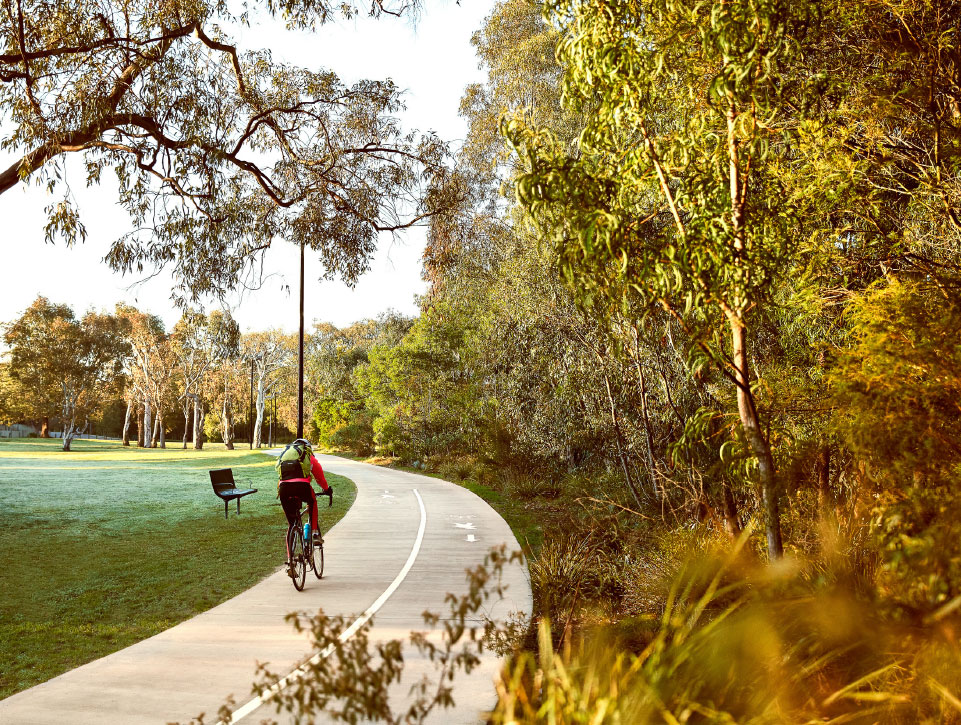 NATURE
Meditate to the surrounding scenes of nature as the creek flows hypnotically by and the leaves take on the shades of Autumn.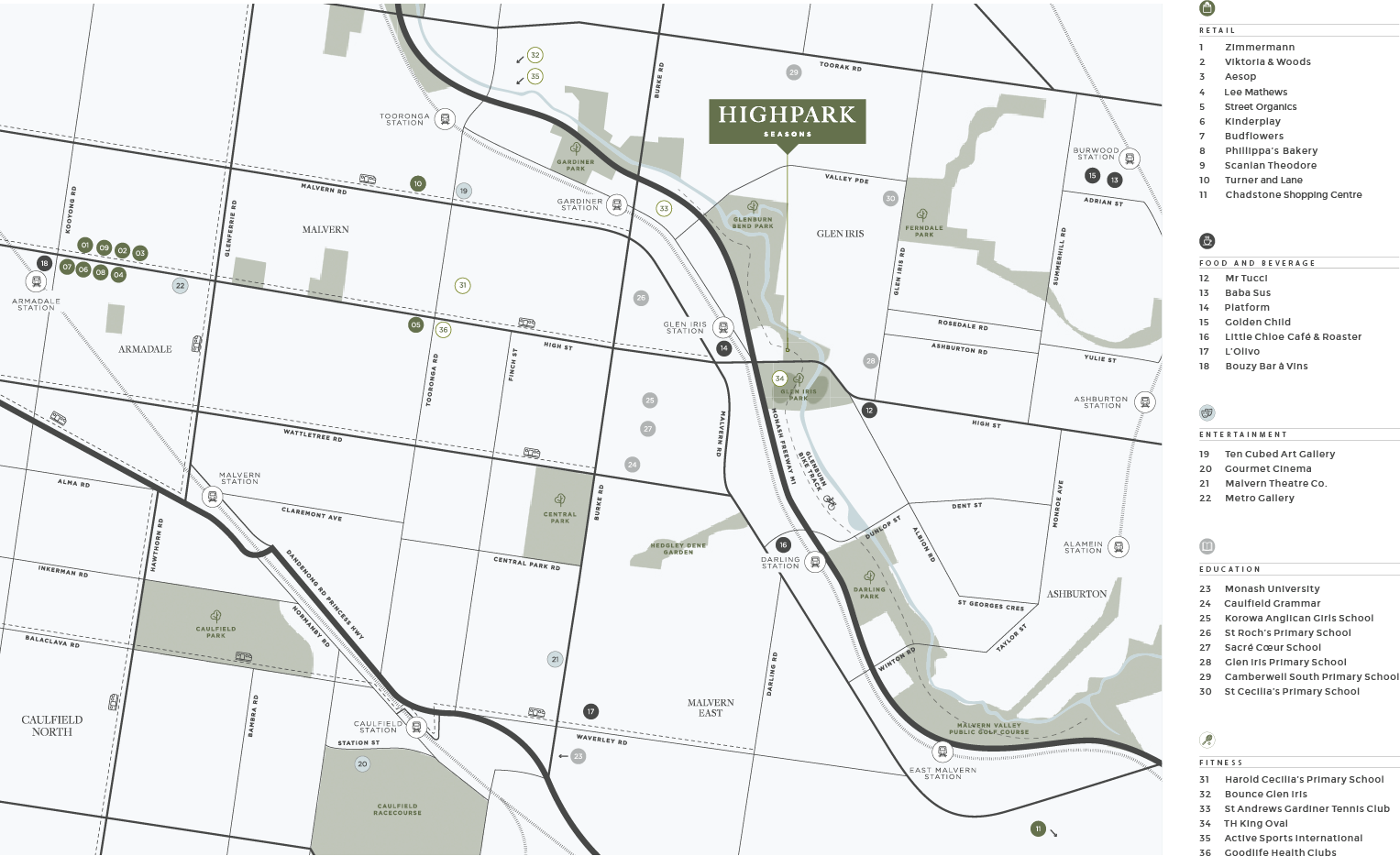 We respect your privacy and your personal information will be maintained in accordance with our "Privacy Policy", by clicking submit you agree to this policy.